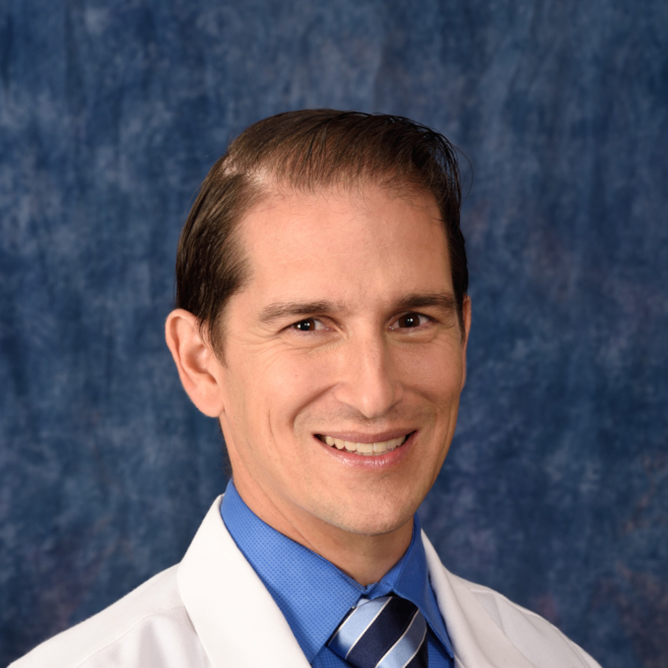 Medical Director, Medicine Specialty Center, CEO, Oceanview Medical Specialists
"A patient's heart, and a physician's mind" is how one patient described Dr. Underwood, who started his journey as a patient, diagnosed with Inflammatory Bowel Disease as a child. This sparked an interest in medicine, and in particular, Gastroenterology. He obtained a Bachelor of Science degree in Physiology from the University of California Santa Barbara, and graduated medical school from Touro University College of Osteopathic Medicine. Thereafter he completed his Internal Medicine training at the University of Arizona and returned to his home of Ventura County to practice medicine.
Dr. Underwood is an Internist with a focus and interest in Gastroenterology and Hepatology, diagnosing and treating diseases ranging from Inflammatory Bowel Disease to Hepatitis. He also has a limited practice in outpatient Internal Medicine and is board certified by the ABIM and the AOBIM. He has a passion for caring for the under-served and has launched several programs throughout Ventura County to improve access to specialty care.
Dr. Underwood is the current medical director of Medical Specialty Center West clinic in Ventura, CA.
Dr. Underwood is the President and Chief Medical Officer of Oceanview Medical Specialists.
Board Certifications: American Board of Internal Medicine, American Osteopathic Board of Internal Medicine
Residency: Internal Medicine, University of Arizona, UPH Graduate Medical Education Consortium
Medical Education: Touro University College of Osteopathic Medicine
Professional Memberships: American College of Physicians, American Osteopathic Association
American Medical Association, American Association for the Study of Liver Diseases, Crohn's and Colitis Foundation
Undergraduate Education: University of California Santa Barbara, BS, Physiology
Clinic Locations: Magnolia Family Medical Center (MSC-East), Medicine Specialty Center West (MSCW)
Internship: Internal Medicine, University of Arizona, UPH Graduate Medical Education Consortium
Recent Invited Lectures: Irritable Bowel Syndrome, Grand Rounds Lecture, VCMC, August 2017 UC, C-ing the Entire Spectrum of Patient Care, A Lecture on Inflammatory Bowel Disease through the Eyes of a Patient and Provider; Grand Rounds, VCMC, October 2016, NASH, Resident Lecture Series, VCMC, September 2014