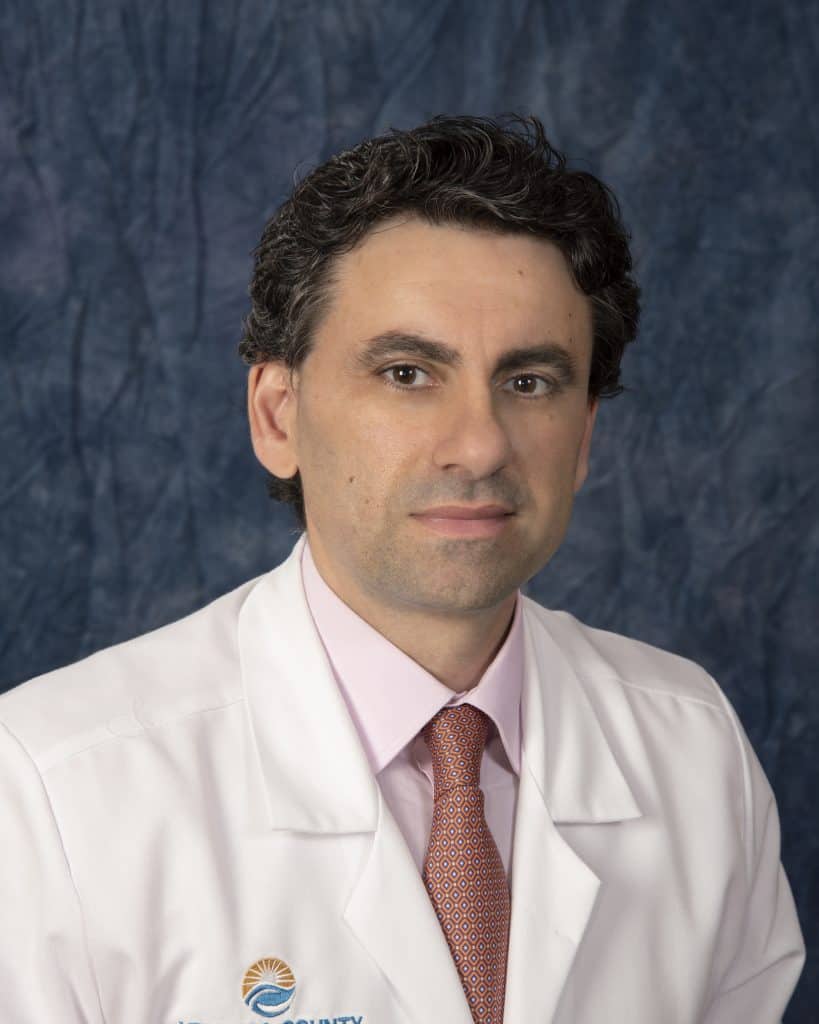 Hematology and Oncology
Dr. Sarkissian was born in the San Fernando Valley and grew up in Panorama City. He did his undergraduate work at UCLA and having graduated with honors he was accepted to the University of California, San Diego School of Medicine. Upon receiving his MD degree, Dr. Sarkissian did his internal medicine residency at Los Angeles County and USC Medical Center. He developed an interest in oncology and hematology during his residency and went on to complete fellowship training at the University of California, Irvine.
Dr. Sarkissian has pursued several research interests, having done laboratory work in the genomic sequencing of prostate cancer and brain tumors. He has published his research in several prestigious peer-reviewed medical journals. His current clinical interest is in breast cancer.
Dr. Sarkissian is bilingual in English and Armenian. His personal perspective on patient care is that every patient and their scenario is unique. He believes that patients teach us true medicine. Dr.Sarkissian has brought his outstanding expertise in oncology and hematology to the VCMC medical system. He is an excellent doctor and we are fortunate to have him available for patient consultation in hematology and oncology.
Board Certified: Internal Medicine, Hematology and Oncology
Residency: Internal Medicine at Los Angeles County and USC Medical Center
Fellowship: University of California Irvine
Medical School: University of California San Diego
Undergraduate education: University of California Los Angeles