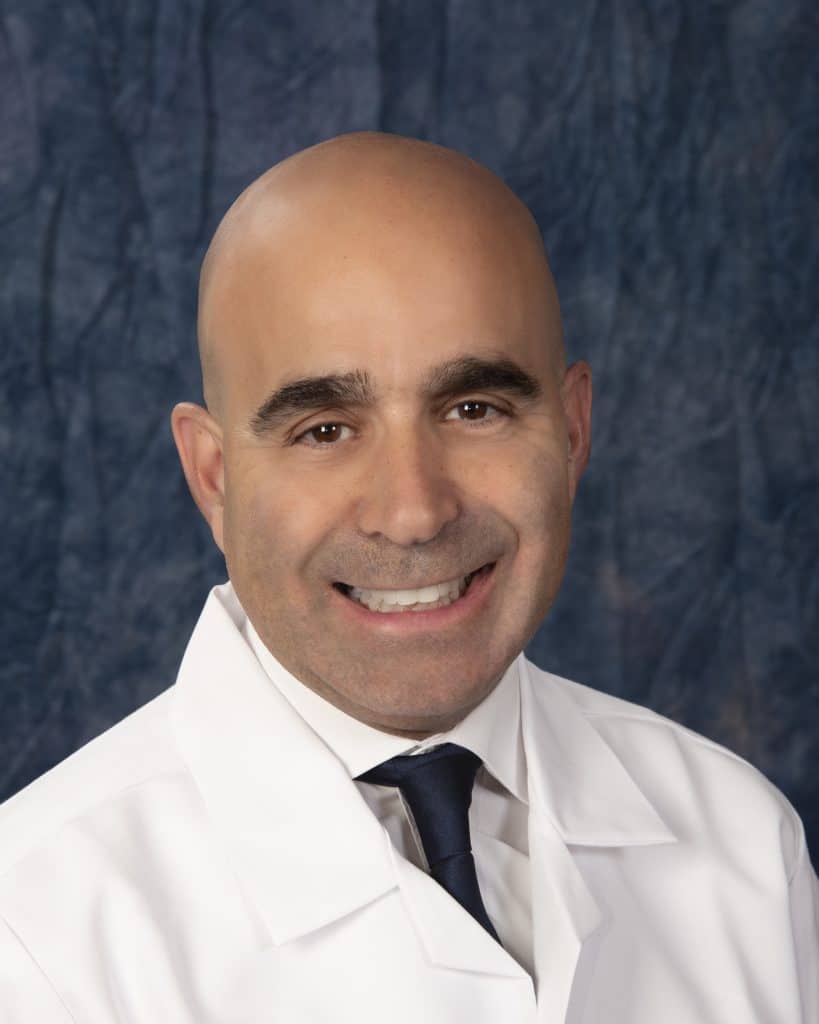 Medical Director, Endocrinology
Dr. Pinzone practices Endocrinology including treatment of patients with diabetes, thyroid problems and other hormonal disorders. He sees ambulatory patients at Magnolia Family Medical Center and Conejo Valley Family Medical Group. Dr. Pinzone is on staff at Ventura County Medical Center and sees hospitalized patients there. He is Assistant Clinical Professor of Medicine at the David Geffen School of Medicine at UCLA. Dr. Pinzone is a Fellow of the American College of Physicians.
Dr. Pinzone graduated from New York University School of Medicine and completed internship and residency in Internal Medicine at Columbia-Presbyterian Medical Center. He then completed a fellowship in Endocrinology, Diabetes & Metabolism at Massachusetts General Hospital and Harvard University, where he achieved a National Research Service Award from the National Institutes of Health (NIH) to investigate the cause of pituitary tumors.
After fellowship, Dr. Pinzone joined the faculty of The George Washington University School of Medicine where he practiced and taught. At GW, he achieved a Master of Business Administration with honors and secured a 5-year research grant from the NIH to study breast cancer.
Dr. Pinzone then joined the faculty of The Ohio State University College of Medicine where his clinical work focused on patients with pituitary problems. He also taught and headed a molecular biology laboratory where he investigated why breast cancer spreads to bone.
Prior to working at VCMC and affiliated clinics, Dr. Pinzone worked at Amgen, Inc. where he was Clinical Research Medical Director in the Hematology/Oncology Therapeutic Area. He was the North American Medical Leader for the launch of XGEVA®, during which time he ran a team with multiple sub-teams focused on medical affairs. He then joined the Amgen Bone Therapeutic Area. Throughout his tenure at Amgen, Dr. Pinzone focused on denosumab, a monoclonal antibody that inactivates RANK Ligand, a naturally occurring protein in our bodies that promotes bone resorption. Denosumab can be used to treat patients with bone metastases and those with osteoporosis.
Board Certification: Internal Medicine and Endocrinology
Fellowship:  Massachusetts Gen. Hospital and Harvard University, Endocrinology, Diabetes and Metabolism
Residency:  Columbia Presbyterian Medical Center, Internal Medicine
Medical School:  New York University School of Medicine
Graduate School:   George Washington University, Master of Business Administration
Clinical Interests:  Pituitary disease, diabetes mellitus and osteoporosis