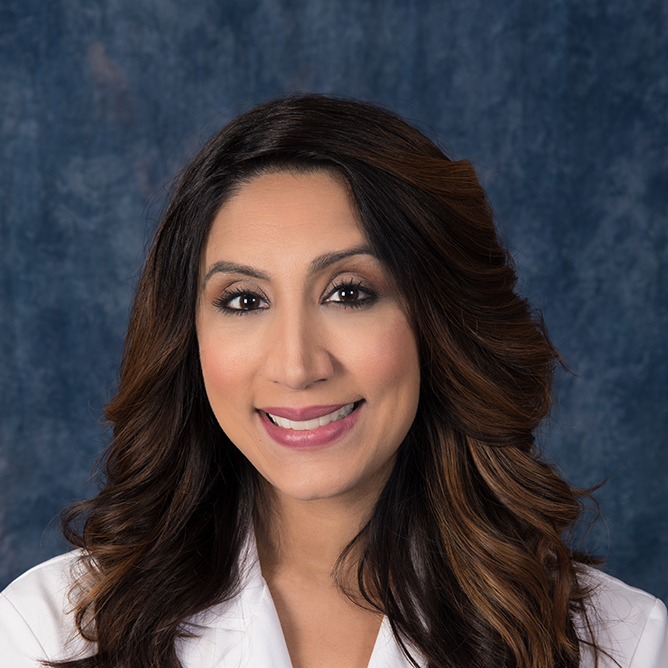 FACC Cardiology
Dr. Amita Dharawat is a multiple board-certified Cardiologist who strives to provide her patients with excellent cardiac care through knowledge of cutting edge technologies and current medical innovations.
She believes in treating the whole patient and addresses each patient's unique needs and circumstances which translate into successful and positive outcomes with regards to Cardiovascular Disease.
Dr. Dharawat has trained in a wide spectrum of clinical settings and has gained an immense amount of experience in treating patients with heart disease.
She is currently Director of Cardiology at Ventura County Medical Center and also works at Cedars Sinai Medical Center.
In her spare time, she likes to spend time with her family and travel.
Board Certifications: Cardiovascular Disease, American Society of Nuclear Cardiology, Level 3 Training Board Certified (Testamur) for Adult Echocardiography, Level 2 American Board of Internal Medicine
Fellowships: Advanced Imaging Fellowship, Columbia University Medical Center, 2012-2013 Fellowship, Cardiovascular Medicine, SUNY Downstate Medical Center, 2009-2012
Residency: Internal Medicine, SUNY Downstate Medical Center 2006/2009
Medical Education: St George's University School of Medicine, Summa Cum Laude, MD, 2002-2006
Professional Memberships: Iota Epsilon Alpha, American College of Cardiology, American Heart Association
Clinic Locations: Medicine Specialty Center West (MSCW), 3291 Loma Vista Road, Bldg 340, Suite 502
Ventura CA, 93003, 805-652-6221, Monday-Friday 8:00 AM to 5:00 PM