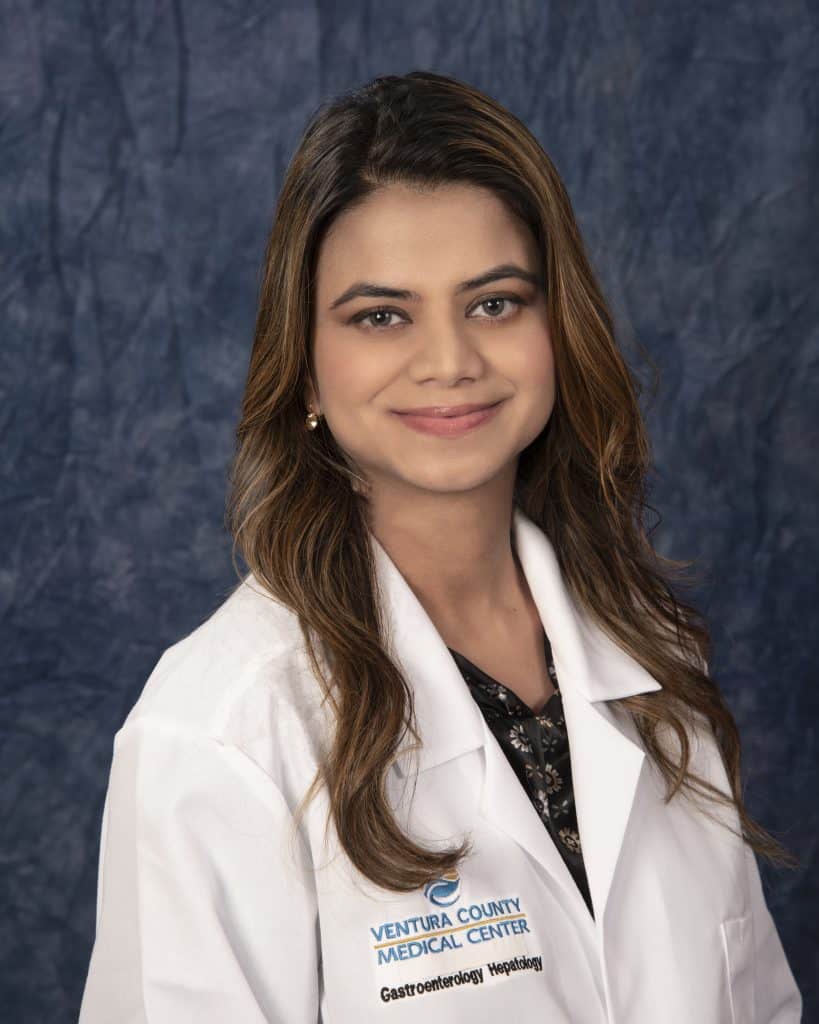 Medical Director, Gastroenterology and Hepatology
Dr. Sagar grew up in India where she received her medical school training and graduated with Gold Medal distinction. She was accepted into the highly regarded internal medicine residency at Montefiore Medical Center/Albert Einstein university. During her residency, she distinguished herself and was chosen to be Chief Resident in Internal Medicine.This position gave her an opportunity to teach internal medicine to medical students and residents. She also learned aspects of administrative work while supervising over 100 internal medicine residents. Dr. Sagar then pursued her interest in gastroenterology and received her Gastroenterology and Hepatology Fellowship training at Montefiore Medical Center/Albert Einstein University and University of California, San Francisco, Fresno.
Dr. Sagar has special interest and has done research in inflammatory bowel disease (IBD). One project titled, "Tight Control Scenario Surgery" studied IBD patients who undergo surgery for their disease. The project resulted in helping patients recover with less stress in their own home. This approach to care prevented ER visits and readmissions to hospital. She has been heavily involved in clinical research, has authored many research articles and poster boards presentations. She was recognized with the "Young Achiever" Award at the National American College of Physicians Meeting in 2014.
Dr. Sagar has a holistic approach to patient care and believes that patients know their body the best. She sees her role as helping her patients understand their disease and providing them with evidence-based care plan information. Her hope is to empower them to participate in their health care decisions. Dr. Sagar is a committed advocate for those patients that suffer from debilitating chronic diseases. Dr. Sagar has become a valued leader, teacher, and doctor of the VCMC Medical System.
Board Certification: Internal Medicine and Gastroenterology
Gastroenterology Fellowship: University of California San Francisco and Albert Einstein, University/Montefiore Medical Center, New York, New York
Internal Medicine Residency: Albert Einstein University/Montefiore Medical Center, New York, New York
Internal Medicine Chief Resident: Albert Einstein University/Montefiore Medical Center, New York, New York
Medical School: Nalanda Medical College, India